PUBLISHED:

13.10.2020
Wagtail's sister company, Conservation Dogs, have been busy with great crested newt searches.
Conservation Dog, Rocky, is the title holder of: The World's First Scientifically Proven Great Crested Newt Detection Dog!  No other dogs have undergone the pioneering testing which scientifically proves that Rocky can detect the great crested newt scent.
Here are some photographs of Rocky in action recently and a successful find of a great crested newt.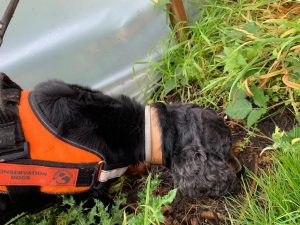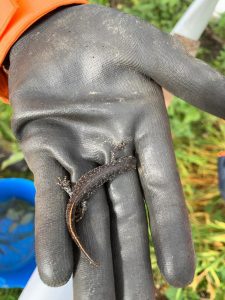 You can find out more about the work of our great crested newt detection dogs here:
http://conservationdogs.com/news/2020/rocky-the-worlds-first-scientifically-proven-great-crested-newt-detection-dog
For further information please email info@wagtailuk.com