PUBLISHED:

27.08.2019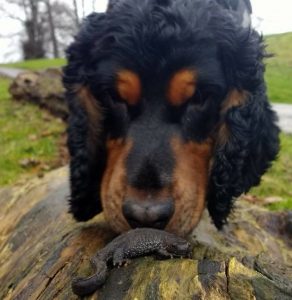 Our amazing Conservation Dog, Rocky and his handler Aran, were featured in episode 1 of BBC1 Wales Kate Humble: Off the Beaten Track.
You can view the programme by clicking the link here.
A subsidiary of Wagtail UK, Conservation Dogs is a centre for the training of anti-poaching and wildlife detection dogs.
We use the same skills already proven with our tobacco, drug and people detection dogs and take them to another level – wildlife conservation.
Our unique services are utilised by governments, conservationists, biologists, ecologists, developers, utility providers and wildlife organisations.  Conservation Dogs provide a far less invasive, simpler, faster, highly efficient and cost effective method of searching.
Further information on Conservation Dogs can also be found here.