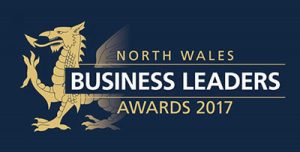 Wagtail UK Ltd are delighted to announce that we have been shortlisted for three categories in the prestigious Insider North Wales Business Leaders Awards 2017!
The categories Wagtail UK Ltd have been shortlisted for are Company of the Year, Innovative Business and our Managing Director, Collin Singer has been shortlisted for Business Leader of the Year.
Wagtail UK Ltd was established in 2003 and is a leading provider of detection dogs and related services for government agencies such as UK Border Force, HM Revenue & Customs, Police, Trading Standards and Armed Forces.  Wagtail dogs set the standard in the detection of illicit tobacco, cash, firearms, explosives, drugs and conservation work in the UK and overseas.
The North Wales Business Leaders Awards 2017 is the first and only business awards dedicated to the whole of North Wales, and will celebrate the achievements of companies, entrepreneurs and business professionals.  The award ceremony takes place at Venue Cymru in Llandudno on April 26.
Managing Director, Collin Singer commented, "To be shortlisted for one award is great, but to be shortlisted for three awards is truly amazing and demonstrates the hard work and dedication of everyone at Wagtail UK!"