Wagtail UK offer a one-day Detection Dog Taster Day designed to give people an insight into professional search dog handling.
Click the play button in the middle of the screen below to watch our Taster Day video.
DETECTION DOG TASTER DAY 
Spend the day with professional detection dog trainers and operational handlers.  You will receive a first-hand account of industry expectations, training standards, methods of training and routes into employment.  During the day there will be presentations and demonstrations.  In addition, there will be plenty of time to discuss your own interests, along with the unique opportunity to work fully trained detection dogs.  At the end of the day you will go home with an honest and sincere overview of the industry.
Fantastic taster day! Truly amazing. I loved the opportunity to handle a fully trained dog. An amazing insight awesome . . . have been buzzing ever since.
~ Feedback from Taster Day attendee
Fri 27 January 2023
Fri 10 March 2023
Fri 2 June 2023
Fri 3 August 2023
Fri 13 October 2023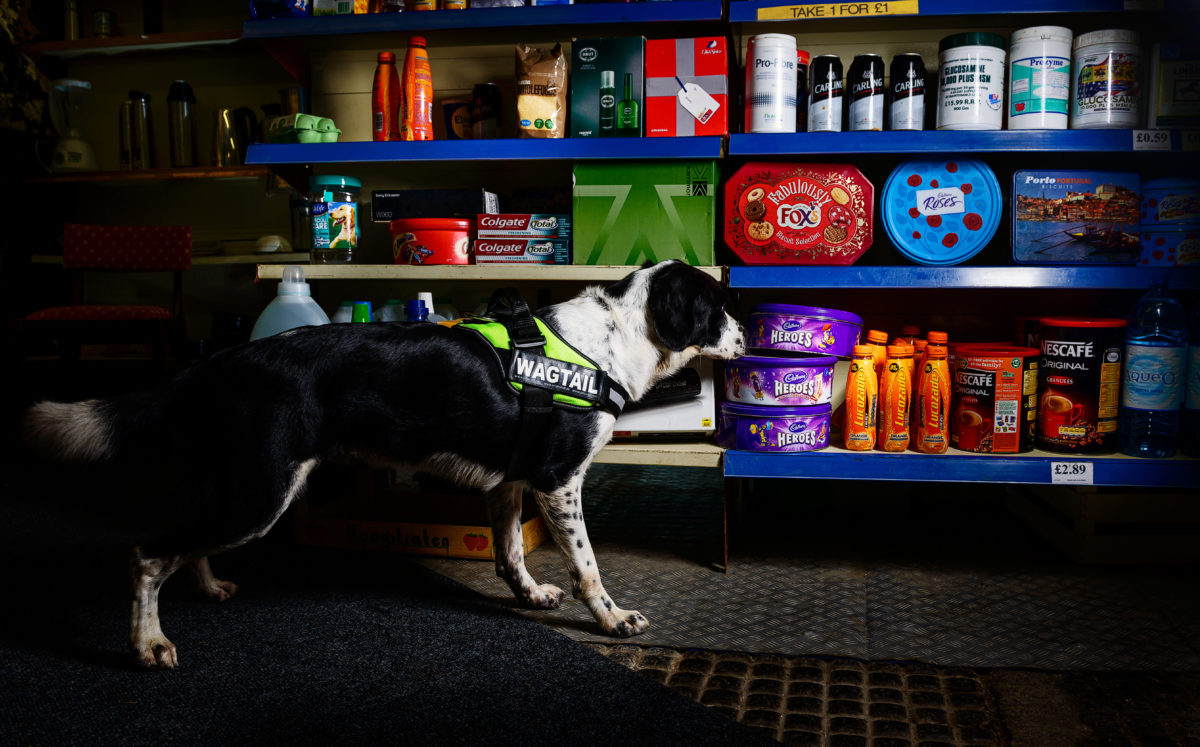 For further information, or to book your place on a Taster Day, please contact us on 01745 561166 or info@wagtailuk.com
COST
Taster days are £130, which includes complimentary lunch and refreshments.  Full payment is required at the time of booking.
GIFT VOUCHERS
Gift Vouchers are available, which can be redeemed against one of our Taster Days at a date convenient for the recipient.  The vouchers are valid for 12 months from the date of purchase.  Please call 01745 561166 if you wish to purchase a Taster Day Gift Voucher.  Payment can be made by telephone using credit/debit card or bank transfer.
WHO ARE TASTER DAYS FOR?
Our taster days are for anyone who is interested in pursuing a career in dog detection work, anyone who is interested in training their own detection dog and anyone who wants a fun day out in the company of like-minded people.
SCHEDULE FOR THE DAY
Our Taster Days start at 9am and finish at about 4.30pm.  Topics and demonstrations covered on our Taster Day include:
Overview of working dogs
Dog selection and procurement
Stages of training demonstration
Building search demonstration – drugs dog
Open area search demonstration – conservation dog
ACCOMMODATION
Self-catering accommodation is available nearby at Wagtail House in Prestatyn:
£35 for a single room per night
£50 for a double room per night
Recently refurbished, Wagtail House offers 15 en-suite bedrooms.  Visit our accommodation page for more details. Please call 01745 561166 to make a booking.
To book your place please call 01745 561166 or email info@wagtailuk.com
Please note that the program is subject to change.