Event Detection Dogs – Providing Safety, Assurance and Security in an Uncertain World
In March 2018, Wagtail UK Ltd launched Event Detection Dogs (EDD).  EDD specialise in the provision of explosive and drug detection dogs at arenas and stadiums.
EDD handlers and dogs are specialists in explosive, pyrotechnic, firearms and drug detection.  Providing safety, assurance and security in an uncertain world.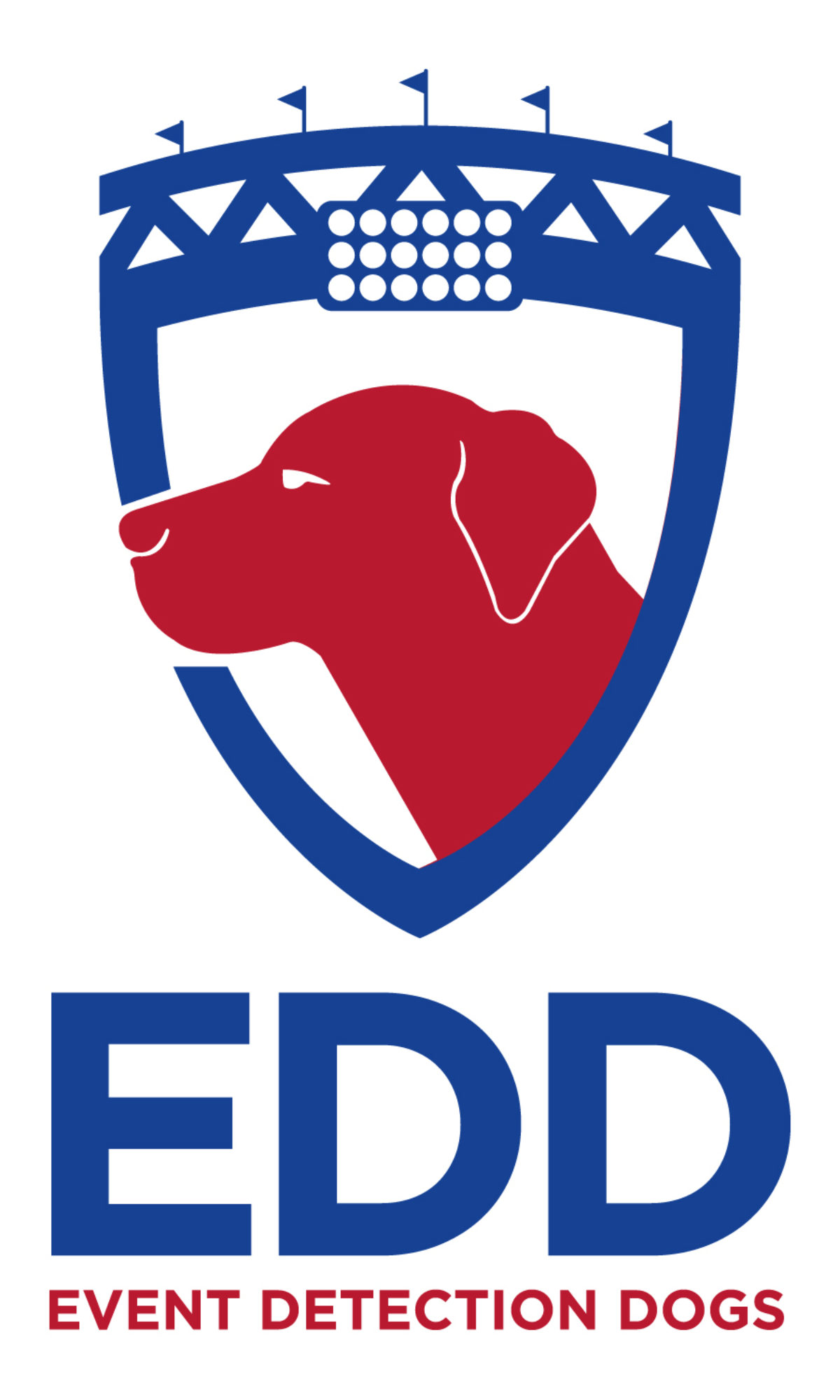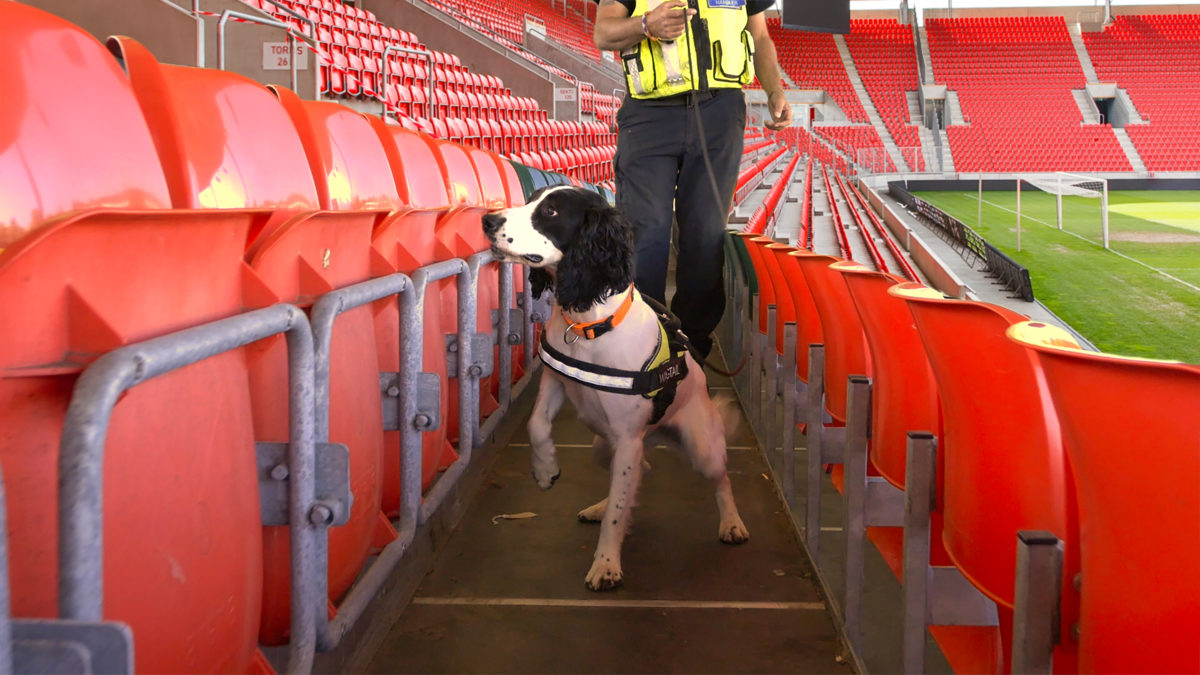 Stadiums and arenas require robust security to protect fans, players, event participants, staff and the venue.  Explosive threats have become more prevalent, requiring an effective security solution.  The use of detection dogs (sniffer dogs) in crowded places provides an extra layer of security, enhancing a stadium/arenas existing security measures.
EDD help to ensure stadiums and arenas are safe and secure before, during and after an event.  They provide highly visible qualified detection dogs and qualified professional handlers.  The dogs and handlers support and enhance existing security measures at stadiums and arenas.  EDD carry out vehicle screening, pedestrian access/turnstile screening and stadium/arena searches.
Managing Director of Wagtail UK Ltd, Collin Singer added: 'We created EDD as we wanted to develop a part of the business which was solely dedicated to ensuring safety and security in crowded places.  So far, our handlers and dogs have helped secure over 20 arenas and stadiums around the UK.  We consistently meet the highest level of performance standards and are members and preferred partners of the Football Safety Officers Association.  Our philosophy is simple: Only the Best is Good Enough.'
For more information please contact us or call 01745 561166.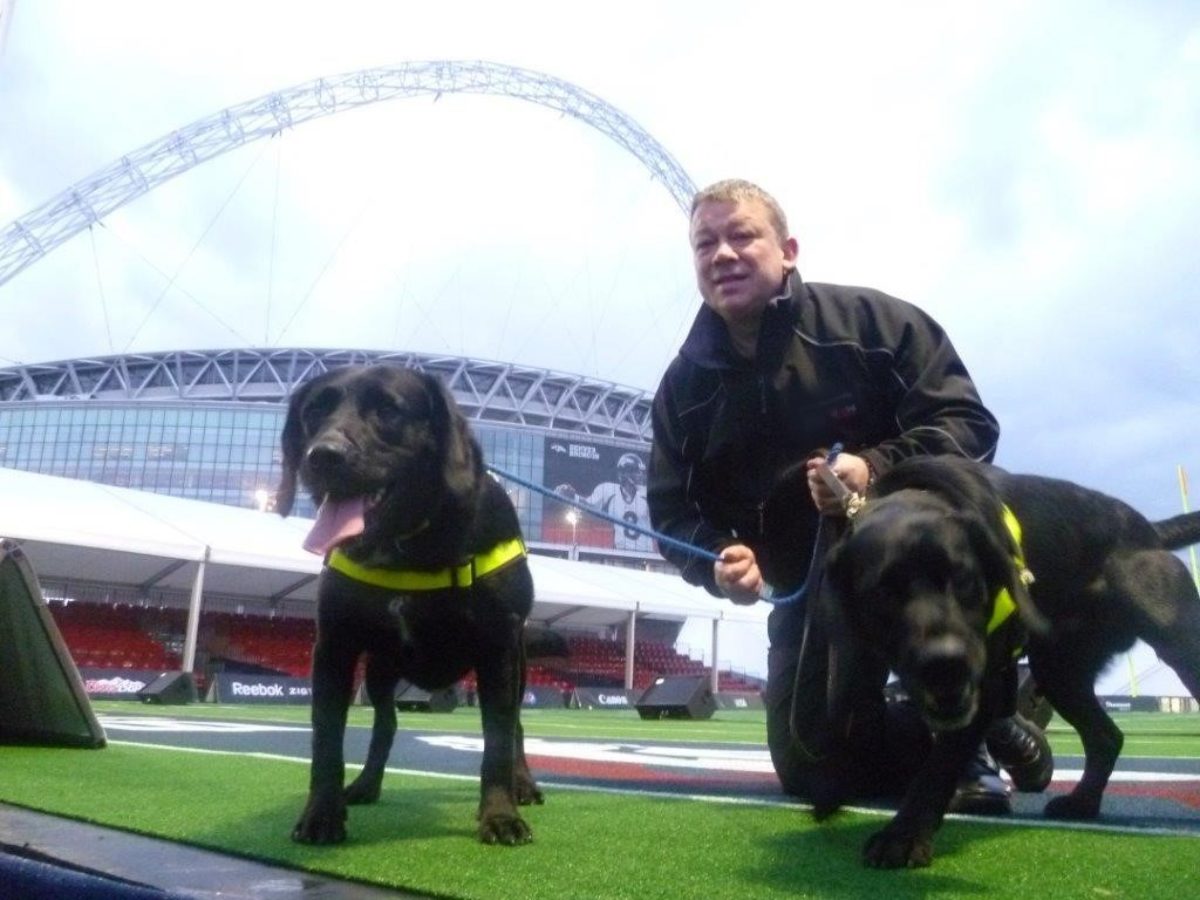 Collin Singer, Managing Director